"Out of the zeal of a few Catholic pioneers, together with the faith inherent in them
and coupled with the leadership of those stalwart Catholic leaders, ministers of Christ,
St. Martin's was born! Catholicity came to Otter River in the same manner
that it reached many parts of our country. An immigrant people seeking home and livelihood,
determined to practice the faith which was the heritage, endured many sacrifices
and tolerated extreme hardships to practice the religion which meant so much to them."
These words, which begin a history of St. Martin's written in 1951 on the occasion of its 100th anniversary, capture the spirit of this faith community in north central Massachusetts. Although one of the smallest Catholic churches in the area, St. Martin's is recognized as the "mother church" to 15 parishes in the northwestern part of the Diocese of Worcester.

A century after its construction, with the little church filled to overflowing at all Masses, two new parishes were created in Templeton: Holy Cross in East Templeton and St. Vincent de Paul in Baldwinville. Recently, with changing demographics and a decline in the number of available priests, realignments have been made, and St. Martin's Church has now become a mission of Holy Cross Parish. The people of St. Martin's warmly welcome all visitors and newcomers to our community, and invite you to make St. Martin's your spiritual home.





​
M

​

ass Schedule

Sunday Mass at St. Martin's - 9:15 am

Vigil Mass at Holy Cross Church, East Templeton - Saturday, 4:30 pm

Sunday Mass at Holy Cross Church, East Templeton - 7:45 am and 10:45 am

Holy Day Masses - 8 am and 7 pm at Holy Cross Church, noon at St. Martin's

​

The weekly bulletin may be read here. Bulletins are in PDF format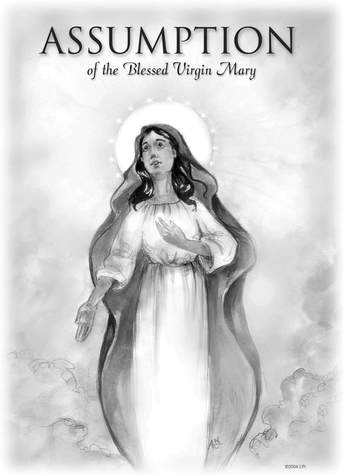 August 15 — Solemnity of the

Assumption ​of the

​Blessed Virgin Mary
​


Holy Day Mass at noon

at St. Martin's



---
Our First, Most Cherished Liberty

We are Catholics. We are Americans. We are proud to be both, grateful for the gift of faith which is ours as Christian disciples, and grateful for the gift of liberty which is ours as American citizens. To be Catholic and American should mean not having to choose one over the other. Our allegiances are distinct, but they need not be contradictory, and should instead be complementary. That is the teaching of our Catholic faith, which obliges us to work together with fellow citizens for the common good of all who live in this land. That is the vision of our founding and our Constitution, which guarantees citizens of all religious faiths the right to contribute to our common life together

​Our First, Most Cherished Liberty.

Continue reading....

​